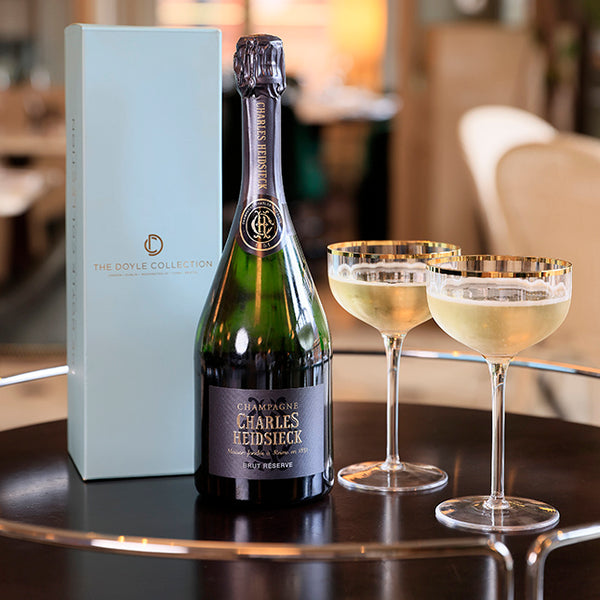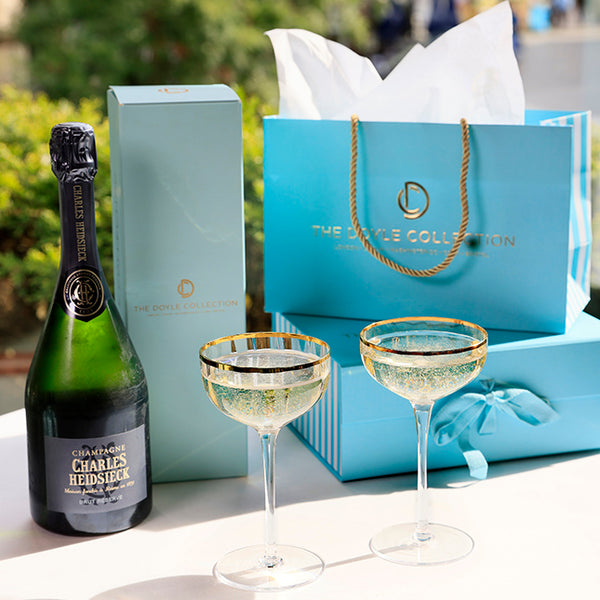 Charles Heidseick Champagne, Brut Réserve
Complex, and therefore intriguing, the Charles Heidseick Brut Réserve Champagne is the foundation on which the Maison Charles Heidseick built its reputation. Founded in 1851 and based in the Reims region of Champagne, Charles Heidsieck is one of the best-known producers of both vintage and non-vintage cuvée, while also being recognised as amongst the world's most awarded Champagnes.
The Brut Réserve boasts a deep golden hue with vivacious and long-lasting bubbles. The blend offers a complex, elegant, voluptuous nose with a touch of freshly baked brioche, rich toasting notes and sun-drenched fruits. The texture is reminiscent of a crisp layer of nougat on a velvety cream pastry, filled with red plums and ripe cherries. The finish unveils notes of praline and vanilla.
Candles:
Candles are available for delivery to Ireland, the UK and throughout Europe. Unfortunately candles are not currently available for delivery to the US.
Alcohol:
Delivery of all alcohol products is only available within the Republic of Ireland.
All other products:
All other products are available for delivery to Ireland, the UK, throughout Europe and the US.
US customers:
Please be aware that you may be required to pay customs charges upon delivery to a US address.