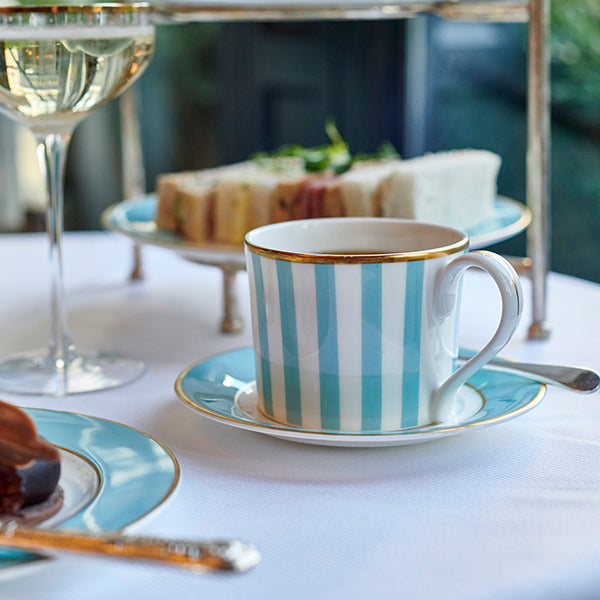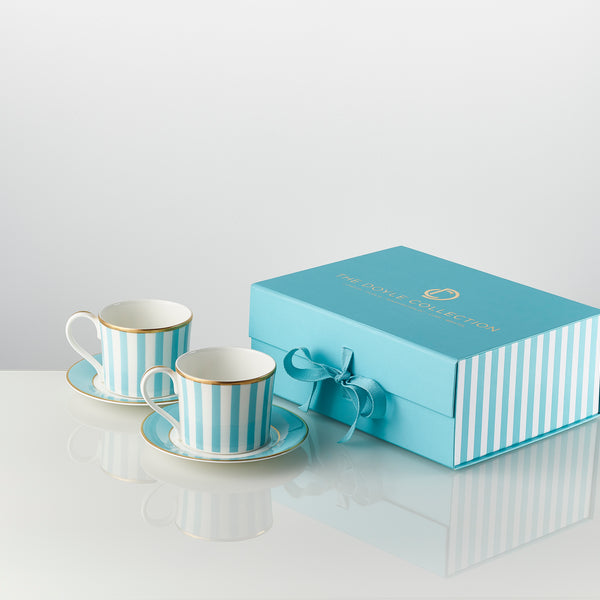 The Westbury Afternoon Tea Cup and Saucer Set of 2
Cherished by devotees of The Westbury Afternoon Tea, our elegant set of two Tea Cups and Saucers were designed to complement the elegance of The Gallery, perched above the vibrant Dublin city streets.
Made with the finest bone china in The UK and with its distinctive crisp eau de nil stripe, gold rim and gently flared shape, our Tea Cup and Saucer Set is the quintessential choice to experience the joy of Afternoon Tea at The Westbury within your own home.
The perfect gift for all Afternoon Tea lovers.
Contains 2 Cups and 2 Saucers
Candles:
Candles are available for delivery to Ireland, the UK and throughout Europe. Unfortunately candles are not currently available for delivery to the US.
Alcohol:
Delivery of all alcohol products is only available within the Republic of Ireland.
The Westbury Christmas Wreath:
This is not available for delivery even though you are asked to add a Shipping Address during the check out process. It is availble for collection only from The Westbury Christmas Shop, located in The Westbury Mall Dublin 2. (November Mon - Sat 10am - 6pm, Sun 11:30am - 5:30pm | December Tue - Sat 10am - 7pm, Sun 10am - 6:30pm)
All other products:
All other products are available for delivery to Ireland, the UK, throughout Europe and the US.
US customers:
Please be aware that you may be required to pay customs charges upon delivery to a US address.