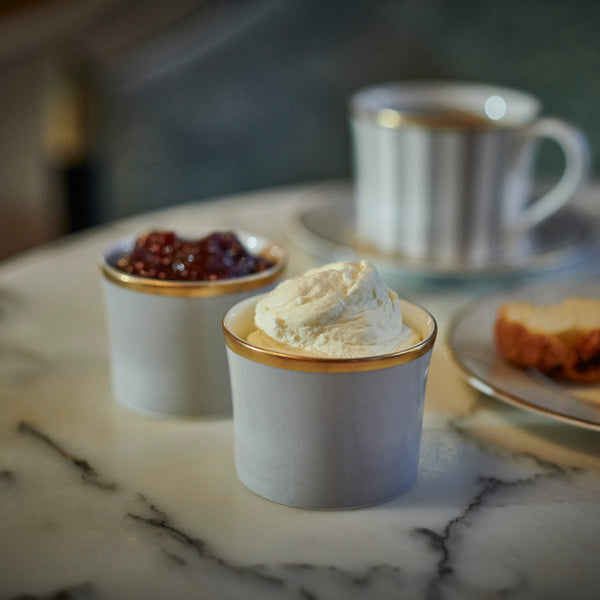 The Signature Preserve Pot
Made with the finest bone china in The UK and the ultimate addition to any Afternoon Tea collection, our elegant preserve pot is the epitome of luxury for accompanying a decadent pastry or morning toast.
An elegant twist on the classic Westbury Afternoon Tea version, our Signature Preserve Pot is reimagined in sophisticated grey. Featuring a gold rim and gently flared shape, our preserve pot is a must-have for devotees of the Afternoon Tea ceremony.
Contains 1 Preserve Pot
Candles:
Candles are available for delivery to Ireland, the UK and throughout Europe. Unfortunately candles are not currently available for delivery to the US.
Alcohol:
Delivery of all alcohol products is only available within the Republic of Ireland.
All other products:
All other products are available for delivery to Ireland, the UK, throughout Europe and the US.
US customers:
Please be aware that you may be required to pay customs charges upon delivery to a US address.