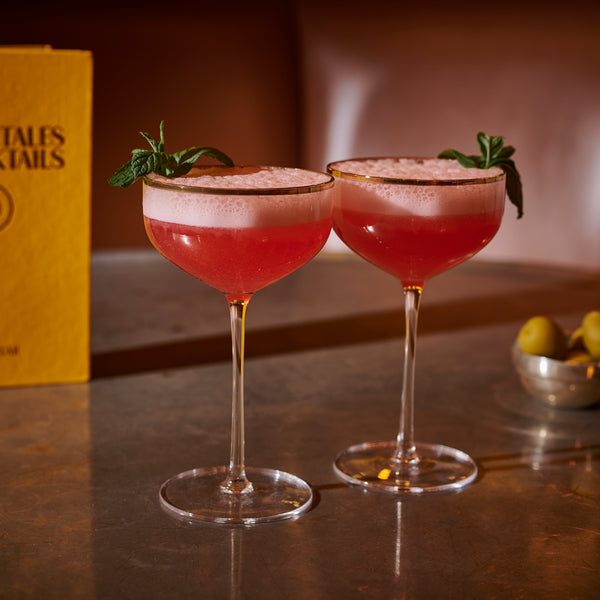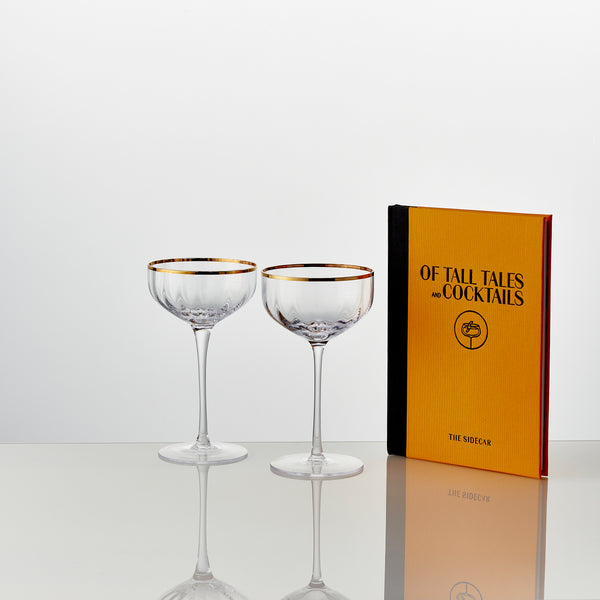 The Sidecar Cocktail Glass Set of 2
Every cocktail has its tales, some taller than others...
Harking back to a bygone era yet thoroughly modern in style, The Sidecar Cocktail Coupe Glass adds something extra to every cocktail serve.
Hand painted with a gold rim, this stunning Art-Deco designed coupe set is guaranteed to bring a touch of The Sidecar Cocktail Bar's glamour into your home.
Hand Crafted
Vol 245ml
Hand Wash Only
Contains 2 The Sidecar Cocktail Glasses
Candles:
Candles are available for delivery to Ireland, the UK and throughout Europe. Unfortunately candles are not currently available for delivery to the US.
Alcohol:
Delivery of all alcohol products is only available within the Republic of Ireland.
The Westbury Christmas Wreath:
This is not available for delivery even though you are asked to add a Shipping Address during the check out process. It is availble for collection only from The Westbury Christmas Shop, located in The Westbury Mall Dublin 2. (November Mon - Sat 10am - 6pm, Sun 11:30am - 5:30pm | December Tue - Sat 10am - 7pm, Sun 10am - 6:30pm)
All other products:
All other products are available for delivery to Ireland, the UK, throughout Europe and the US.
US customers:
Please be aware that you may be required to pay customs charges upon delivery to a US address.